Spring cable reels
Spring cable reels – often called spring driven cable reel or spring operated cable reel – serve as reliable energy and data transfer systems for the orderly winding of flexible cables, hoses or ropes.
Spring driven cable reels are best suitable, in comparison to motor driven cable reels, for smaller cable cross sections, limited installation space, shorter transfer distances as well as for lower travel speed and acceleration. So, they are ideally for continuous operation (100% ED) in industrial applications for a wide range of demanding lifting and logistic tasks.
With regard to quality we make no compromises: All series and sizes of our spring cable reels are equipped with extremely rugged and durable reel bodies and slip ring housings made from galvanised steel sheet.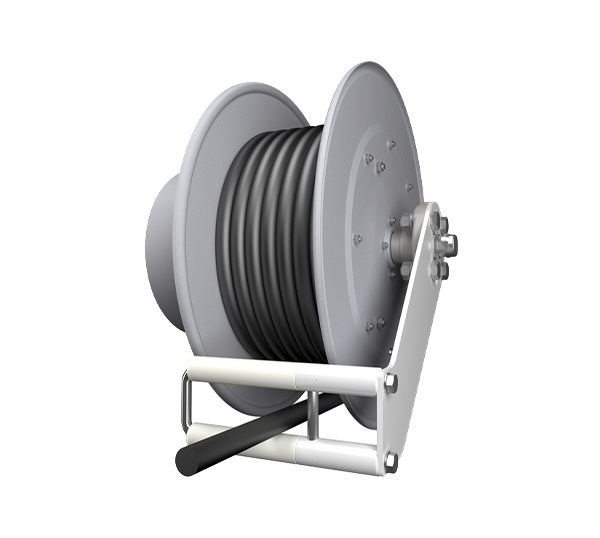 Standard for distances up to 60 m
Spring assemblies outside the reel body for
Higher tensile forces and longer travel distances
Environmental temperature
With payout left or payout right-hand
For horizontal and vertical
IP55 / IP65 for industrial applications
Special designed spring cable reels
For potentially explosive environmental conditions